Currently, employee management systems in Chennai mitigate Hiring Administration Managing Planning payroll in HR Management of learning and hiring. Performance records, Employee self-service Analytics for scheduling absence management. The human resource module offered by Talentskape, one of the leading HRMS services in Chennai, automates the pay process by collecting data on employee time and attendance, recording various deductions and taxes, and generating periodic paychecks and employee tax reports.
What is HRMS and why should you invest in it?
HRMS refers to a collection of applications used by businesses to manage their internal HR operations. The HRMS facilitates the administration of the contemporary workforce, including payroll, recruiting, benefits, training, talent management, employee engagement, and attendance. HRMS systems provide those who require them with access to a company's most valuable assets.
The world is entirely stepping into the digital era, and businesses are incorporating it at an unprecedented rate. Among the many benefits of digitalization are increased production and efficiency. Today's businesses are investing in the latest hardware and software to increase the efficiency and output of their various divisions. One of these applications is human resource management software.
Benefits of HRMS Payroll
The entire payroll process, including calculating employee compensation, allowances, bonuses, deductions, taxes, and net pay, is accelerated and automated using HRMS management software.
If necessary, HRMS payroll in Chennai can make rapid adjustments to the pay system. In addition, it identifies any discrepancies in the employee packets.
With powerful web-based capabilities, payroll HRMS in Chennai facilitates prompt payroll reconciliation. This function can help businesses of all sizes eliminate payroll errors.
HRMS payroll solutions help businesses adhere to regulatory requirements. These computer programs are intended to help business proprietors comply with legal requirements.
360° HR Solution
HRM Ssolutions in Chennai alleviate a substantial amount of labor in today's swiftly changing culture, allowing you to focus on what truly matters. Using payroll software, businesses can automate the process of compensating their employees. The HRMS performs all calculations on its own, including wage, tax, and deduction calculations. These innovations substantially increase productivity while cutting documentation by more than half. The superior HRMS service is user-friendly and intuitive. Additionally, it has a number of functions, but its affordability is its most important feature. Overall, it provides management with 360-degree solutions.
Human Resources Management
HRMS management in Chennai is concerned with employee management. It emphasizes employees as firm assets. Sometimes, "human capital" in this context refers to employees. Investing in the most effective human resource management system yields the best results.
Attendance Management
By incorporating biometric devices and numerous attendance capture methods, HRMS facilitates the processing of real-time attendance. With the payroll and leave management systems incorporated into the finest HRMS systems, you have access to all the user-friendly components necessary for an effective attendance management system.
Employee Management
The purpose of employee management is to assist employees in performing their finest work each day so that the organization can achieve its overall goals. The employee management system incorporates a broad spectrum of duties and responsibilities.
Payroll Management
Payroll management provides an accounting of the employee's gross pay, payroll deductions, net pay, and the employer's payroll tax liability.
Rapport with Authorities
A company or enterprise's adherence to statutory regulations exhibits its steadfastness, exemplary conduct with the public, and commendable work values. Businesses prefer associating with entities with a favorable image and openness in communications. In light of this, the Talentskape team assists in establishing a positive relationship with the concerned authorities.
Performance Management
Through an ongoing communication process between a superior and an employee, performance management seeks to help an organization achieve its strategic objectives. Clarifying expectations, establishing objectives, providing feedback, and evaluating results are all components of the communication process.
Talent Acquisition and Management
Management of talent is essential to retaining these competent employees. You will not be able to retain or maximize the potential of excellent personnel if you do not invest in their development. Consequently, utilizing top HRMS systems in Chennai could be advantageous.
Statutory and Compliance Management
Statutory compliance in human resources is the legal framework that businesses must adhere to when interacting with employees. In every country, businesses must adhere to a multitude of federal and state labor regulations. This roster is constantly expanding.
Project Management
In project management, the utilization of specific knowledge, abilities, instruments, and procedures is advantageous. And this value is effectively generated by a superior HRMS management system.
Travel and Claims
All management must have access to and control over real-time data regarding employee travel expenses. Using HRMS solutions from Talentskape, one of the best HRMS systems in Chennai, enables this.
Time, Attendance and Leave
Leave administration is governed by a complex network of internal policies, procedures, authorities, labor law consulting, etc. Therefore, utilizing the finest human resource management system reduces the workload of the HR department.
Hiring, Onboarding and Beyond
Onboarding integrates new employees into the organization, trains them for success on the job, and assists them in becoming completely committed, productive team members. The onboarding procedure is simplified with payroll HRMS.
Organisation Lifecycle Management
The organizational life cycle is founded on the aging-related transformations organizations experience. The HRMS from Talentskape accelerates and enhances the effectiveness of every aspect of organization lifecycle management.
Why Talentskape?
Growing companies often face scalability and process optimization concerns. Human resources management becomes harder as staff diversity increases. Talentskape's Human Resource Management System (HRMS) may help you handle everyday HR tasks, staff demands, and payroll obligations. Talentskape strives to make the community feel supported, valued, connected, and empowered. Balance benefits companies and artists. Thus, the digital world prioritizes empathy and amazing experiences.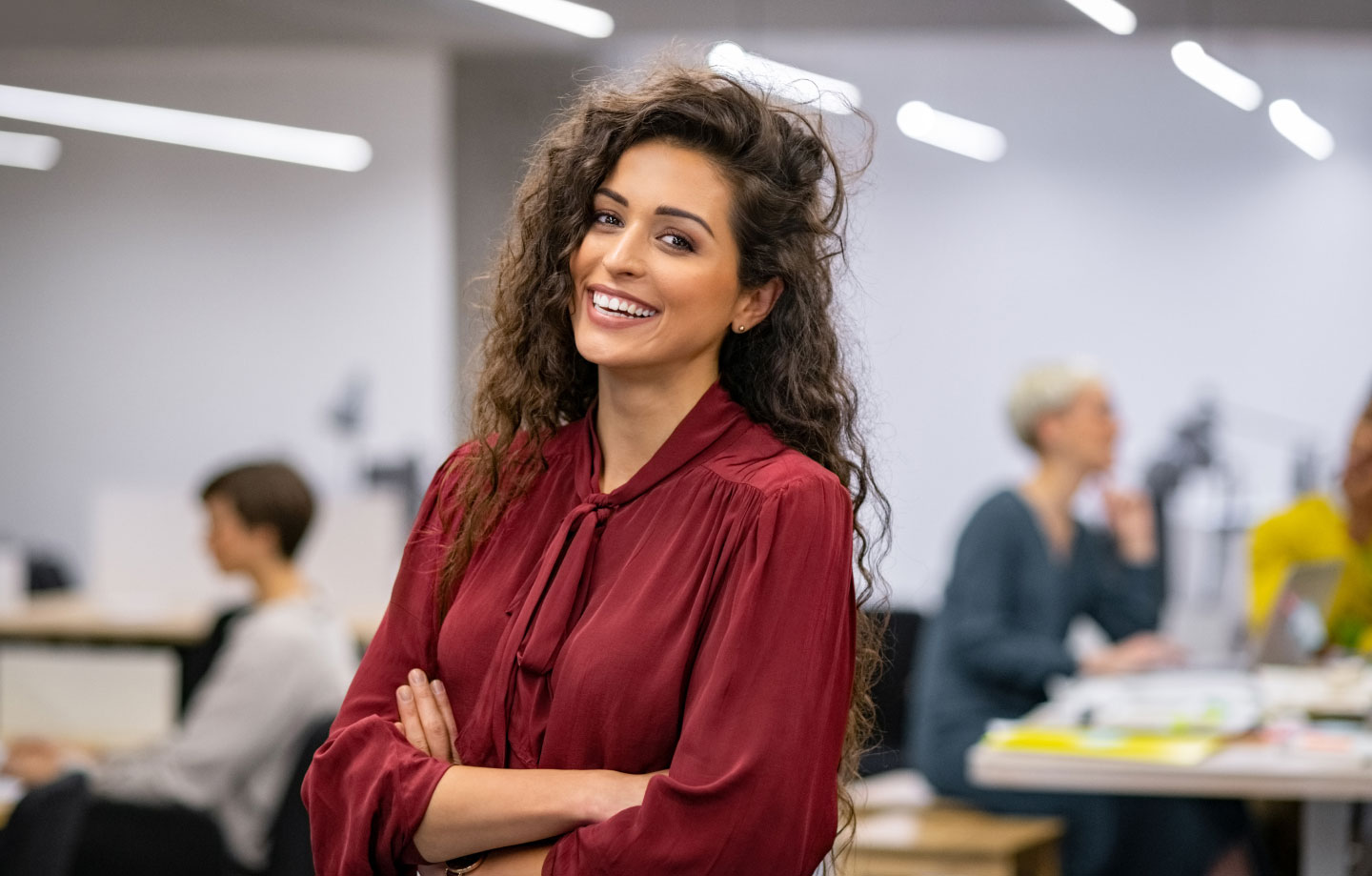 Human Resource
Management
Chennai