Benefits of Remote Staffing
Reduced Cost
Cost savings is one of the main advantages of remote staffing. A company can reduce its space needs and save money on rent, utilities, and other related office costs. Businesses with employees who frequently travel to clients' locations can significantly reduce their travel expenses by having the client's work done remotely.
Access to Global Talent
Remote staffing removes geographic restrictions from the talent pool regarding luring applicants. Businesses are no longer required to restrict their hiring efforts to applicants who live close to their offices or corporate headquarters. Businesses can connect with and engage with potential new hires based on their credentials and suitability for roles. This can aid in developing a more diverse and inclusive workforce and enable businesses to recruit top talent.
Timely Services
Remote staffing will ensure timely services from your company since your workers will save time commuting to work. In addition, it also ensures a work-life balance for your staff, leading to higher productivity.
Productive Resources
Remote workers exhibit heightened productivity due to reduced stress and a healthier work-life balance. Opting for remote staffing solutions lets companies tap into this potential for increased productivity.
Jobs Suitable for Remote Staffing
Programming Development
Computer code writers collaborate closely with web and software developers to create new computer programmes and mobile applications. The feel and functionality of a new software programme may occasionally be created by programmers, who sometimes play a role akin to that of web designers. This job is ideal for remote staffing since employees only need a computer to manage their jobs.
Graphic and Web Designers
Graphic designers concentrate on producing visual content, fusing typography with images, photography, and illustration to convey a message. Web designers concentrate on organising content and images in a way that tells a story, planning the user experience of the website and designing the final UI. Remote staffing is one of the best ways to employ these designers since the role does not demand moving to the office.
Mobile Apps Development
Mobile application development is developing software applications that run on mobile devices. As a result, the mobile development process entails building installable software bundles, setting up backend services like data access through an API, and testing the application on target devices.
Online Tutor
Online tutoring is one of the most suitable jobs for remote staffing since the tutors are not required to visit classrooms physically.
Digital Marketers
A digital marketer's job is to use a range of digital channels to create leads and increase brand recognition. A digital marketer must use quantifiable analytics to pinpoint performance issues and develop solutions. Remote staffing is one of the leading ways to hire digital marketers in today's industry.
Content writing
Content writing requires the professional to write written content that can be either long or short. It is very convenient for content writing recruits to work from a remote location as per client instruction.
Engineering and Architecture
Hiring talents from such domain can often be tricky since there are multiple intricacies associated with this discipline. Remote staffing companies make it easy to post job listings, track responses, schedule interviews, and manage candidate databases. Remote staffing service can help you easily find–and hire–engineers and architects with the right skill set.
Data Entry
Remote staffing is ideal for data entry jobs because it allows you to utilise the best talent available. It's important to note that remote staffing isn't just ideal for data entry jobs—it's ideal for any job where your company needs many employees in short order.
Multimedia and Animation
Remote staffing agencies in Bangalore can connect clients with the best talent for multimedia and animation jobs. Agencies take all the hassles of finding the perfect candidate by doing all the heavy lifting for you.
BPO
Remote staffing is ideal for BPO jobs because it allows you to hire from anywhere in the world. You can use remote staffing for many roles, from customer service agents to sales reps and project managers.
Our Remote Staffing Models
Ad Hoc
An employee appointed temporarily for some time not to exceed one year on consolidated pay with particular conditions as indicated in her/his appointment letter is referred to as an "ad hoc employee." Despite being straightforward, this strategy offers little in the way of management or accountability. Working under a client manager or doing ongoing work like application maintenance with dependable clients may be appropriate for this.
Part-Time
A remote employee working fewer hours per week than required is considered part-time. But typically, workers who work between 20 and 29 hours a week are considered part-timers. However, the hours can change based on the job, the employer, and the contract.
Full-Time
Full-time employees typically receive more training and responsibility than their part-time coworkers and are more frequently thought of as being in a career position. These jobs frequently have opportunities for advancement and promotion within the company. Additionally, benefits like health insurance, paid time off for vacation and illness, and retirement savings plans are frequently included with full-time employment.
Why should you opt for a Remote Staffing Agency?
Low Overhead Cost
Remote staffing is an excellent option for businesses that need to take advantage of lower overhead costs. The cost of running a business is spread out among many different people and departments. If you have a remote team, you only need to pay for the people in your office who need to be there: the receptionist, the accountant and bookkeeper, and whoever else works in your company. Remote staffing saves money because you don't have to pay for offices or rent those employees' rooms.
Enhanced Scalability
Building a sustainable, agile and impactful hiring strategy can be the difference between success and failure for startups that are starting to scale. Remote staffing enables businesses to build a scalable workforce, which supports a company in its journey towards exponential business growth.
Lower Infrastructure Requirement
With remote staffing, your employees can work from their homes or any other location without additional expenses. This means you'll be able to avoid paying for office space and other related expenses that would otherwise come with having employees working in an office.
Why Talentskape for Remote Staffing?
Talentskape is the best provider of remote staffing services in Bangalore. We are committed to providing our clients with the highest quality of service at an affordable price. In order to find, evaluate, and hire remote talent that will help you continue to meet and surpass your business objectives, Workway has been developing a candidate database and collaborating with organisations. We have a large and diverse talent pool from which to draw for your team, and more candidates than ever are interested in working from home.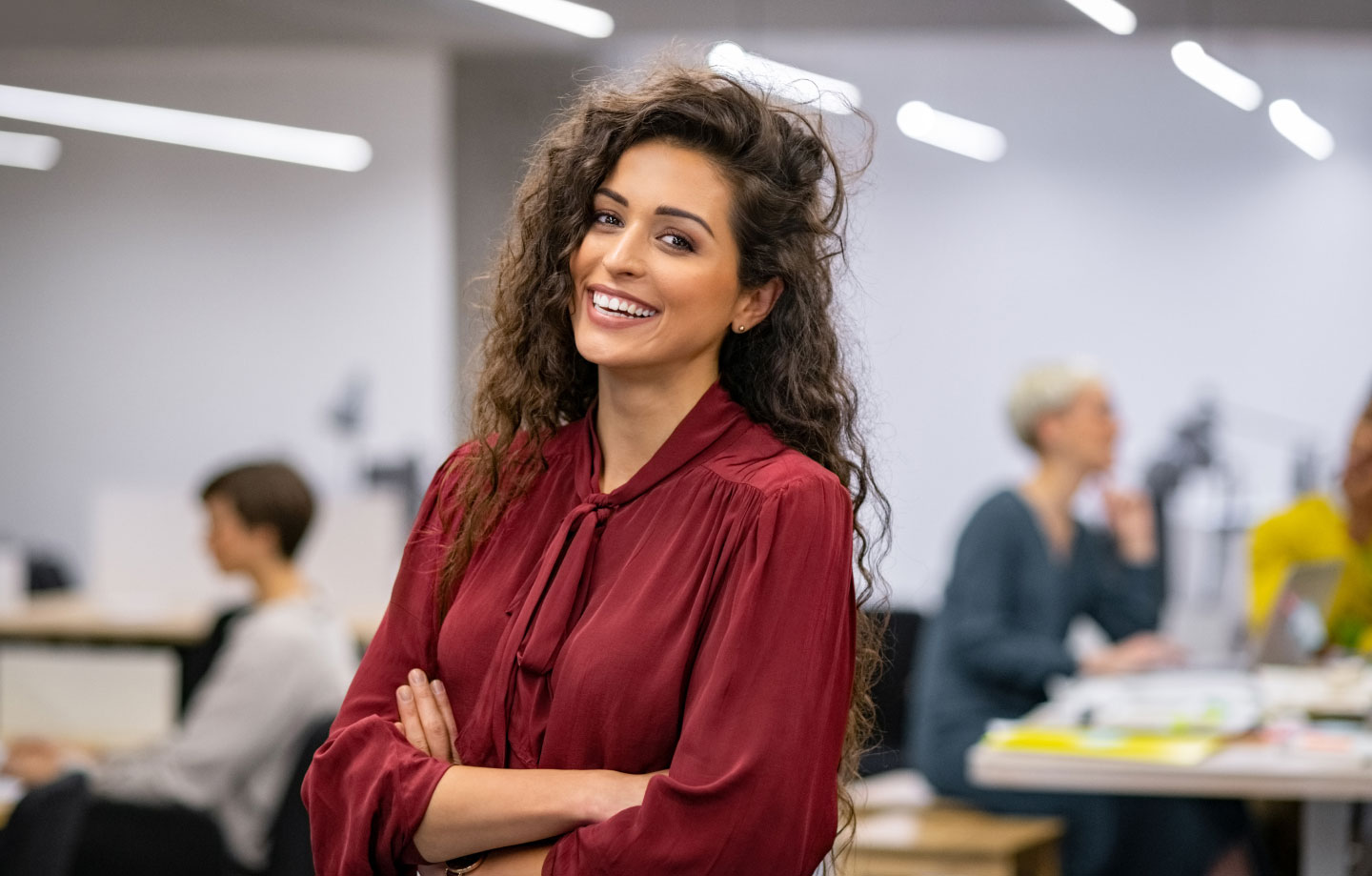 Remote Staffing
Solutions
Bangalore
Join the Talentskape Community
Collaborate with the best and brightest of the Talents and User Experience Centric Businesses
Faq
It depends on your company's culture and the kind of people you want to hire. Hiring remote staff is an easy way to increase your company's reach and get more work done in less time if you have a small business that doesn't need full-time employees. You can choose the hours that work best for you and set up a system where everyone can work from home or worldwide. If you have a larger business that needs more specialised skills or specific expertise, hiring remote workers can be challenging, and it might take some time to find the right talent.
It's worth noting that there are a few things to consider when hiring remote staff from India. The first is the language barrier. It can be hard to tell if an applicant is being honest or not, and it can also be difficult to find someone who speaks your language fluently. Another thing to consider is the cultural differences between you and your new employee. You'll need to ensure that your new hire's skillset fits with what you're looking for to ensure they're a good fit for your business.
You can communicate with remote employees in a variety of ways. You can use a virtual private network (VPN) to create a secure connection between your office and the remote employee's computer or an online chat tool like Slack or Zoom.
Talentskape comprises a large team of effective professionals, making us one of the best remote staffing firms in Bangalore. We have many different departments within Talentskape that are located across the country. Each department has a team of employees who work on projects daily. Having so many people working remotely has heightened our efficiency quotient to the best in the industry.